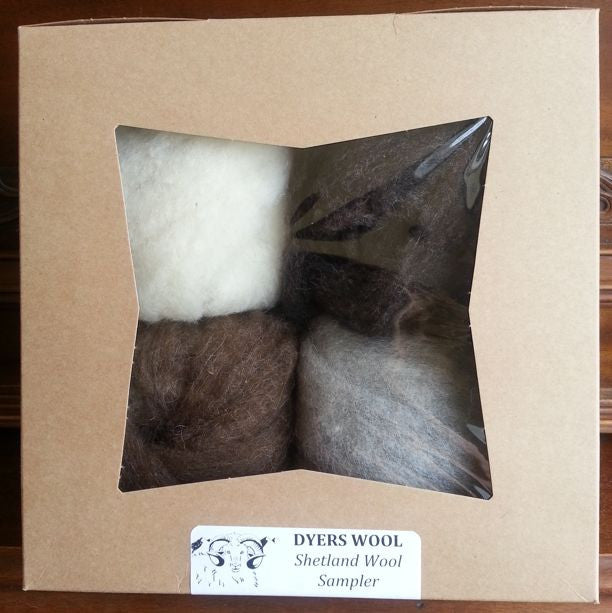 Wool Roving Sampler, Shetland Colors Colorado-Grown
We currently have 6 of this selection in stock.
Explore the variety of Shetland sheep colors in our Colorado-grown Shetland wool roving sampler. An ounce (1 oz) each of moorit (brown), gray, shaela (charcoal), and white Shetland wool roving. We raise these Shetland sheep ourselves. Perfect for Fair Isle color work, samplers are a great way to introduce yourself to the diversity of Shetland colors.