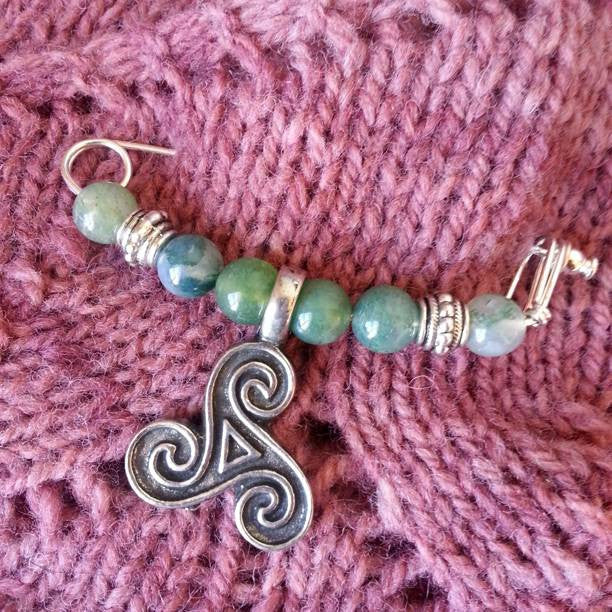 Moss Agate & Pewter Triple Spiral Shawl Pin
Handmade gemstone shawl pin features a USA-made pewter Celtic triple spiral pendant and moss agate beads. Ideal for hand-knitted or -woven scarves and shawls, or even just pinned to your favorite sweater. Our custom fastener keeps the pin more secure, and a pin clutch covers the pointed end of the pin for safety.

The pin measures approximately 3" wide, and the sun pendant measures 1" wide by 1.25" tall.  Slight variations may occur in design and gemstone color, as each pin is handmade with natural gemstones.