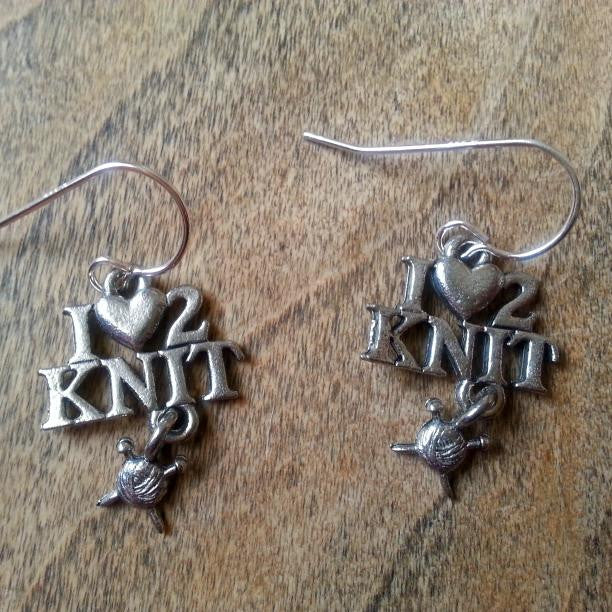 I Love to Knit Earrings - USA Pewter
We currently have 10 of this selection in stock.
Cute USA-pewter "I Love 2 Knit" on sterling silver earwires. The perfect gift for any spinner, knitter, or fiber-fanatic! Each earring measures approximately 1.25" from top of earwire to bottom of charm.
Get any 3 of our earrings at a discounted price of $30. Discount applied at checkout.