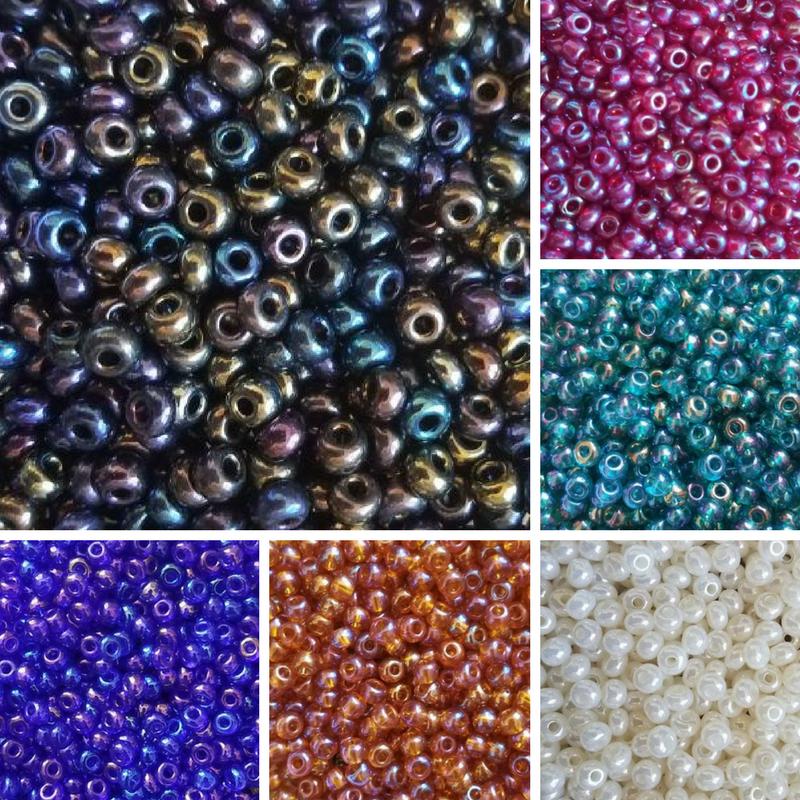 Czech 6/0 Glass Seed Beads
We currently have 5 of this selection in stock.
These Preciosa Traditional Czech 6/0 glass seed beads are perfect for spinning, weaving, knitting, or crocheting.  Add some color and sparkle to your next project.  Available in 11 colors (below). Each 40g packet contains at least 400 beads. 
Rainbow Finish:
Jet (A)
Ruby (B)
Emerald (C)
Sapphire (D)
Topaz (E)
Pearl Finish:
Mixes:
Pink (G)
Blue (H)
Green (I)
Red (J)
Purple (K)